U.S. based live agent services to extend your brand and provide a consistent customer experience.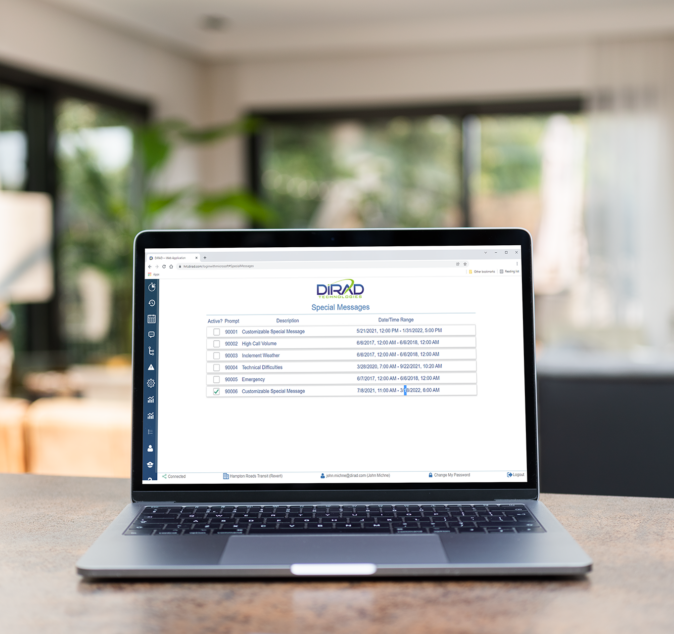 Next-Generation Outsourced Customer Experience
DiRAD Technologies has combined its 20+ years of contact center consulting experience with its highly-regarded customer service expertise in order to provide you with a next-generation Outsourced Customer Experience Center that is winning accolades for its quality of service. This call center outsourcing service blends the latest in CX technology with live, professionally-trained agents to provide a cost-effective solution tailored to your specific business requirements. The powerful synergy allows you to offer a 24×7 presence for dramatically less than you would pay to provide the services in-house.
DiRAD's Call Center Solutions Include:
Fully-staffed inbound and outbound answering services
Live and automated communications via phone, SMS, webchat, and social media
Specially-trained agents for your specific use case
Virtual Assistant/Chatbot technology that leverages AI and Machine learning
Custom-designed Interactive Voice Response (IVR) services
Fulfillment Services and Data Entry
DiRAD Contact Center Outsourcing Capabilities
Technical Support
Product Support
IT Help Desk Support
Billing & Payment Support
Collections
Sales Support
Order Management Support
Warranty Support
Loyalty Rewards Program Support
Customer Service Outsourcing
A Proven Blend of Technology with Live Agents
Enjoy economical live 24/7 answering service and call center outsourcing solutions that employ the latest technologies to connect with your customers on their chosen platform. Improving your customer experience, reducing client turnover, and increasing customer loyalty is our goal. When you enlist with our services, you gain an industry-leading partner and a devoted team of experienced customer representatives. Our call center specialists are dedicated to providing your clients with a complete and effective customer journey. For callers who are comfortable with automation, we also offer chatbots, voicebots, and IVR solutions that maximize cost-effectiveness. Have more questions about call center outsourcing services? Check out our list of outsourced call center frequently asked questions.
Take Advantage of our Customer Experience Center
Contact us to learn more about how you can take advantage of our contact center outsourcing services.