Innovative IVR systems from a leader in speech technology.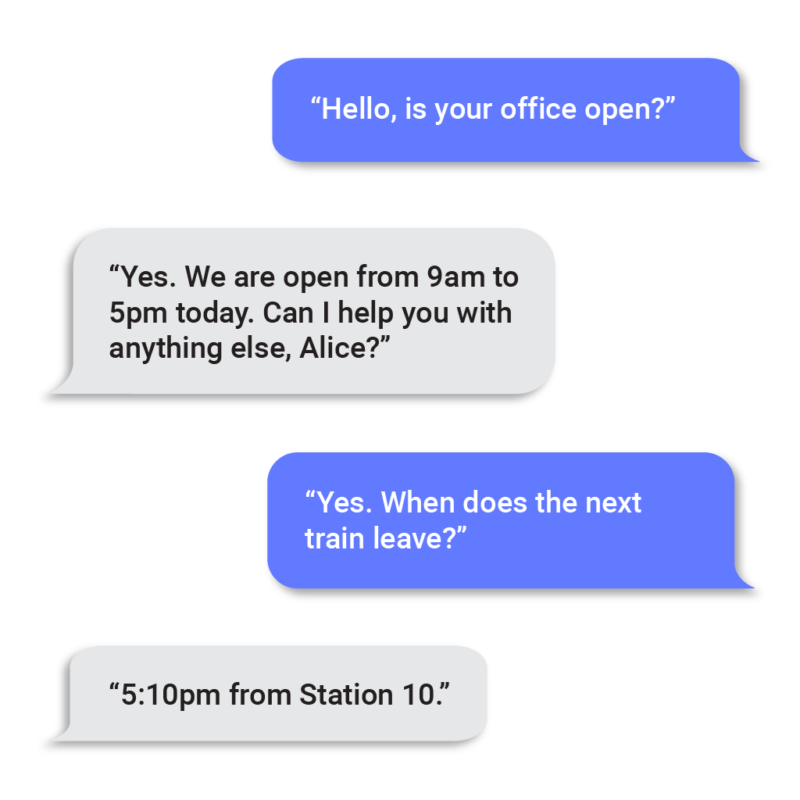 Interactive Voice Response Solutions
With DiRAD's Interactive Voice Response Solutions, you will be able to improve customer service, minimize risk, manage growth and respond 24×7, all while keeping capital investments to a minimum. DiRAD is an interactive voice response company that provides all these benefits and more, delivering caller-friendly, next-generation voice applications that customers prefer to use.
SmartSpeech IVR is like having an IVA – Intelligent Virtual Assistant – that functions via voice, as well as chat. This allows your customers to speak in plain language on the phone with your automated attendant as if it were a live agent.

IVR Systems with Flexible Deployment Options
Our IVR systems are powering mission-critical organizations in government, higher education environments and businesses throughout the United States. Our interactive voice response systems can be provided as a hosted, fully-managed solution or a premise-based system. In addition to our turnkey, cloud-based solutions, our premise-based IVR platforms are designed for self-hosting, and require little to no hardware to operate. Offerings range from micro-units running 4-port applications to large-scale platforms that process millions of calls per month.
DiRAD Interactive Voice Response System Capabilities:
SmartSpeech IVR easily filters out background noise, so customers are always heard.
Cloud or Premise-Based
Speech Recognition and DTMF support
Natural Language Processing
Elastic capacity, unlimited number of concurrent calls
API integration extends functionality to include many different external services including call center platforms
Unlimited Language Support
Browser-Based Administration
Integration with many back-end data sources including SQL, Oracle, Web Services, API's, Batch File Transfer, and others
Speech-Enabled Artificial Intelligence – DiRAD works with Google and AWS to deliver the best in Natural Language solutions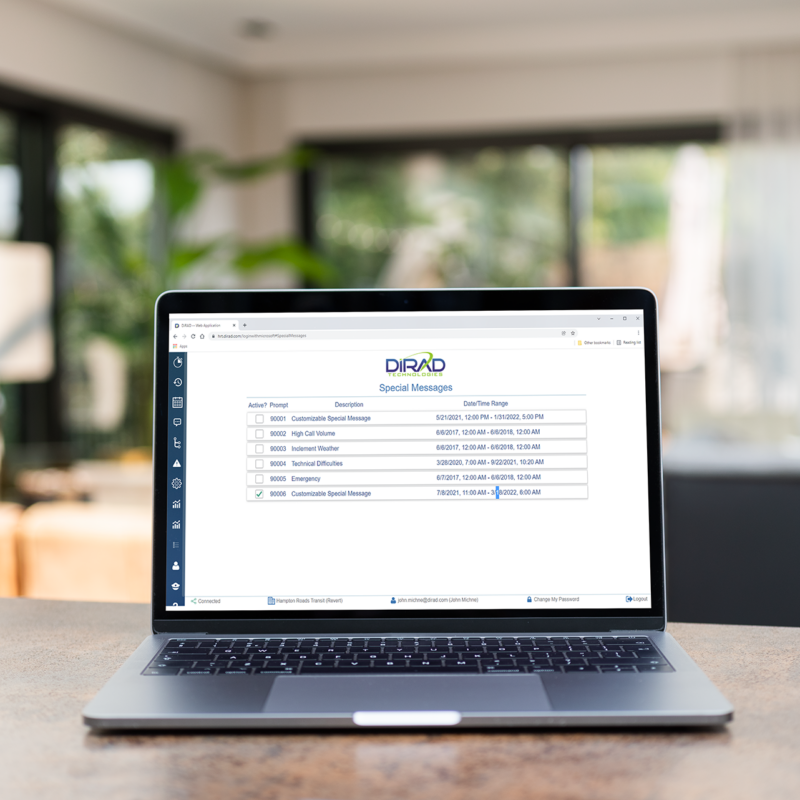 User-Friendly Web-Based Dashboard
As part of an interactive voice response system, DiRAD designs easy-to-use web interfaces that provide graphical views of call statistics, as well as "fly-by-wire" controls that provide non-technical staff powerful control over the system.  Web pages can be custom-designed to match customer specifications and organization look-and-feel. You no longer have to rely on IT staff to do IVR things.
Contact Us to See What IVR can do for your organization.







Let Us Know How Can We Help